"Our focus is on getting the job done right the first time." Joe Purcell
WE OFFER
DESIGN BASED ON SPECIFIC CLIENT NEEDS
COST EFFECTIVE METHODS
SYSTEM INTEGRITY ASSURANCE
CUSTOM FABRICATION
FULL DOCUMENTATION PACKAGES
INSTALLATION SUPERVISION & TRAINING
GLOBAL EXPERIENCE
OUR PHILOSOPHY
Our ability to provide high-quality products on a timely basis at a reasonable cost establishes our position in the industry.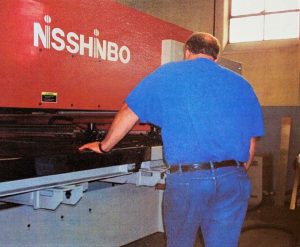 Our most valuable asset are loyal employees dedicated to quality and performance with a focus on customer needs. These multi-faceted specialists know how to adapt quickly to project needs while maintaining schedules.
OUR CLIENTS
Our clients expect a quality finished product and that's what we deliver.
From the design stage to product completion, we work closely with our clients to make sure the job is done right the first time.